by Angela
Beer, Beer Chandelier , Beer Shampoo, Flat Beer, Uses for Beer
Who would have thought there were so many other uses for beer besides drinking it! Read below to discover 5 trendy uses for O'Toole's beverage of choice…BEER
1)      Want to turn tired soles to frisky toes? The enzymes in beer soften callused feet! Room temperature beer and peppermint tea combined create a soothing soak for your barking dogs.
2)      Have a girl who likes DIY projects? Save your old bottles and have her make you a beer chandelier- how awesome would that look in the man cave?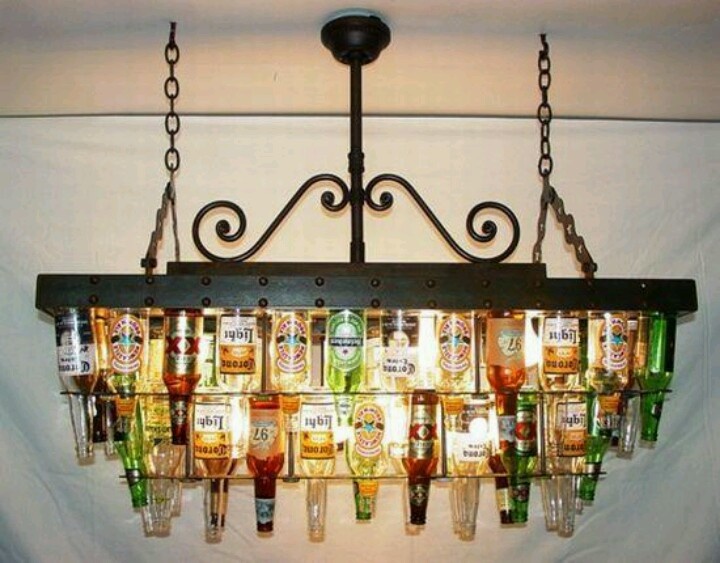 3)      Summers coming up… or it should be but Chicago weather makes us no promises. Regardless, it's going to be time to get your grill on. Make a great meat tenderizer out of a "middle- of- the- road" flavor profile beer. Maybe an amber ale? Add your favorite spices to the marinade, put that puppy in a zip lock plastic bag, shake and let sit for 15 minutes to 1 hour and your all set.
4)      Condition your hair in a beer that has lost all of its carbonation.
5)      Did your GF spill her red wine on your carpet as her and her friends got rowdy playing Bunko? No Worries, pour a little of your light beer over the spill to pull the stain out, then use a regular carpet cleaner to lift out the liquid and the smell. 
by Angela
Beer, KBS, KBS Launch Party, Meet N Greet, Michael Stevens
Founders Brewing KBS Stout Tapping Party!

CEO/Founder Mike Stevens to Lead a Craft Beer Afternoon Tasting

Tuesday, April 1
3:30 p.m.  - 6 p.m.


$40 in advance; $50 at door 
Join us for a KBS Stout tapping party on Tuesday, April 1. KBS Stout was recently voted "Best Beer in the World" by RateBeer.com. The lineup includes 16 beers from Founders on draft, including Sweet Repute, Backwoods Bastard and Old Curmudgeon. In addition to Founders Brewing Co., draft selections from 18 other breweries will be available for sampling. The complete menu and full list of participating breweries are outlined below. Co-Founder and CEO of Founders Brewing Co., Mike Stevens, will be on hand to meet guests, discuss the brewery and hold a Q & A session. The pouring will begin at 3:30 p.m. and KBS Stout will be tapped at 5 p.m.

Craft beer aficionados and novices alike may purchase tickets to the tasting and tapping party for $40 in advance ($50 at the door) which includes 9, five-ounce beer samples of any draft beer, one KBS sample and a commemorative snifter glass. A Founders-inspired food menu will be available for purchase,

Limited Release, KBS Stout is an imperial stout brewed with a massive amount of coffee and chocolates, then cave-aged in oak bourbon barrels for an entire year to make sure wonderful bourbon undertones come through in the finish. Makes your taste buds squeal with delight. ABV: 11.2%; IBUs: 70; Availability: April
For tickets go to: http://www.timothyotooles.com/chicago/store/
Cheers Chicago!